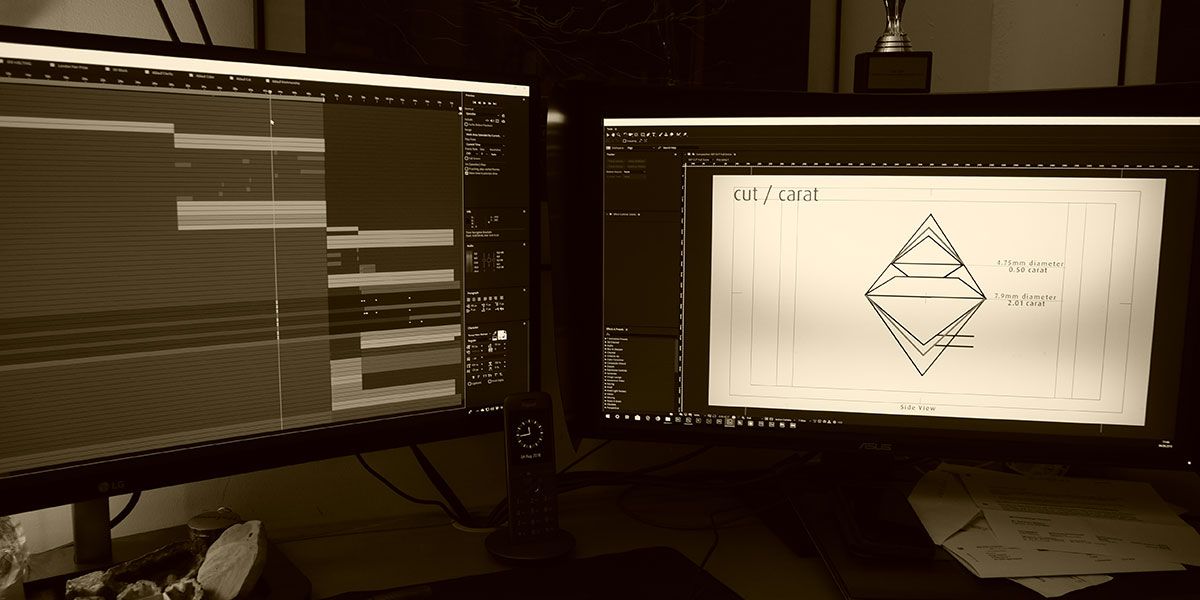 Diamonds are a editor's best friends
Two full days of massive video and artwork creation for the unbelievable British jewelry designer Stuart Moore!
I learned a LOT about color, grading, cutting and grading of diamonds, while being in a 2 times 10 hour creativity run with that cool guy!
Very interesting and motivating indeed - and I am looking forward to finish work on these clips in the next two weeks!