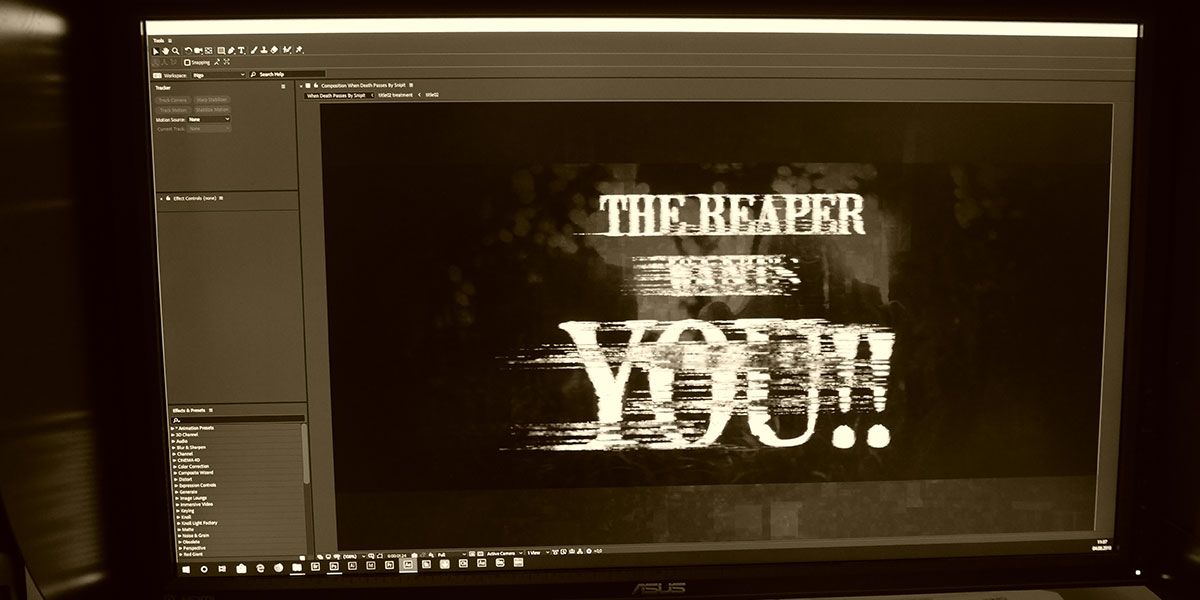 2nd project for GRAVE DIGGER
After the massive bloody & gory filming and cutting madness for the latest GRAVE DIGGER lyric video "Fear of the Living Dead", that was released via Napalm Records recently, GRAVE DIGGER returned with a second video for me to produce. This time we have a cool concept to involve the fans - we sent out a "The Reaper wants YOU!!!" via social medias to make the fans create their own zombie stuff and send it to us!
My real work starts Sep 1st 2018, when the deadline for entries is reached and I will have to crawl through the material and create some crazy video out of that stuff :-)
For now I have set up the concept and created a short info teaser.