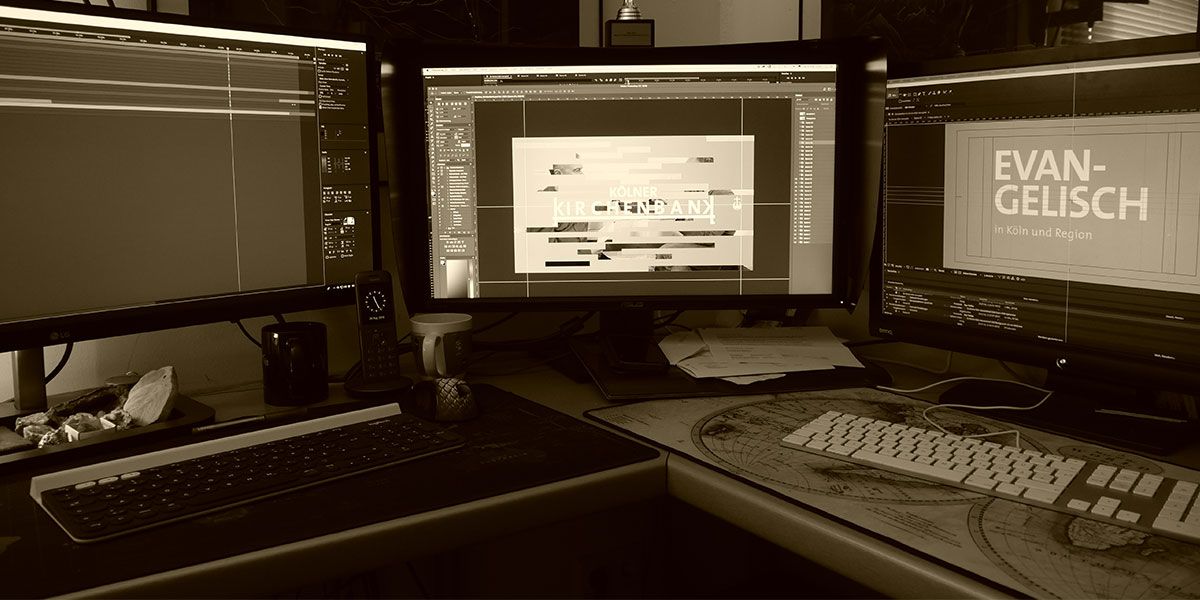 Fine day to do some stuff for the church
Today I am going to finish the work on my third campaign for the redesign of the ev. church of Cologne/Germany. 
My job is to create the key visual animations for the church's own tv channel e.g. lower thirds, intro, outro and some overlays.
Final results will be rendered as RGB+Alpha MOV-Files with uncompressed animation codec.